PROJECT MANAGEMENT TOOLS WE LOVE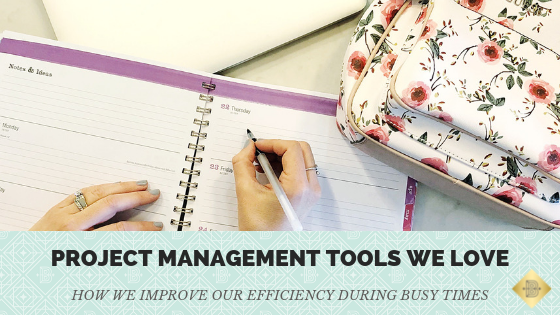 Here at Brightside we have to balance family life and work – like everyone else! Sometimes this can feel overwhelming, especially with a big change like bringing a new baby home. Thankfully we have some fool proof tools we have grown to love and rely on to keep us organized. Check out our top 3 project management tools and see if they can help you too!
BASECAMP
We like Basecamp because it allows us to organize all of our projects in a way that is easy to keep track of and manage. With the option to view all of our projects at once or individually, we can easily keep ourselves accountable. We can assign each other milestones and keep each other in the loop of the status of a task. Basecamp has increased our efficiency which is so important to us!

DROPBOX 
Dropbox has simplified our work! When we need to find a document, it is very easy to go back and find what we are looking for. We are also able to share documents with our team and clients for review and editing. Dropbox has unclogged our computers and left us feeling confident that all of our information is stored in a secure cloud space.
GOOGLE CALENDAR
Google Calendar has been great for our time management. We can schedule our appointments and meetings with the ability to easily edit and invite others. Once scheduled, the calendar will give us reminders ahead of time, right to our phone!
What project management tools do you love? Share with us!